Counselling for individuals, couples & families

I also offer an integrative counselling service and EMDR therapy. In addition, I can offer room-based, outdoor/nature based and "walk & talk" sessions at my picturesque base in Crosskeys.
I work with people of all ages and I believe that you are never too young or too old to start benefiting from counselling. I can help you to explore your feelings, emotions and behaviours in an empathic and non-judgemental way so that you can address the issues that are troubling you the most and improve your overall quality of life.
I work in a client-centred way so that, although I am here to facilitate your process, you can remain in control of your personal journey. Sessions can be as gentle or as challenging as you need them to be and we will discuss your particular needs in your initial sessions. I draw on several therapeutic approaches and my  varied experience so that I can tailor my approach to meet your individual requirements. You are unique as a person and so your needs will be met accordingly. For some it will be enough to explore what is happening in the "here and now" but for others it will be more beneficial to explore earlier childhood experiences. This can help us to understand where our underlying feelings and core beliefs might have emerged from and give us greater insight about the way we are feeling now.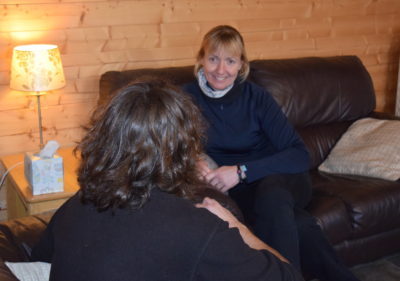 How can counselling help you?
Counselling is a talking therapy that provides a safe, non-judgmental and confidential space in which you are encouraged to explore your feelings, emotions, behaviour and relationships with a trained therapist.
Counselling can help you cope with a broad range of issues including  mental health issues like anxiety and depression, physical issues such as life limiting illnesses or disabilities, difficult life events such as bereavement or a break down in a relationship, family difficulties or after experiencing trauma or abuse. The list really is endless and no problem is too large or small. Sometimes you may not even be able to pinpoint an issue and may just be overwhelmed or have an overall feeling of despair.
I believe that each of us has the ability and resources within ourselves to solve our own problems and reach our full potential but I also recognise that we often need some additional support to achieve this. This is where I can help. Through exploring your feelings, emotions, relationships and behaviours in counselling you will develop awareness of your self and of others. This will lead to a greater understanding of your own process, which will help you to build resilience and enable you to find the best way for you to move forward with your life.
EMDR Therapy
Eye Movement Desensitization & Reprocessing (EMDR) therapy is a well-proven, safe and highly effective, long term treatment to address trauma and Post Traumatic Stress Disorder (PTSD). It is also becoming known as a highly effective approach for a wide range of mental health issues and is approved by NICE guidelines, which are evidence-based recommendations for health care in the UK.
EMDR is a form of psychotherapy that enables people to heal from the symptoms and emotional distress that are the result of disturbing life experiences and traumas. After experiencing a traumatic or stressful situation, negative thoughts and beliefs about the self can dominate. Generally, these are the feelings of not being good enough, not being safe, or not being in control. These beliefs of inadequacy, helplessness, or powerless can contribute to patterns of depression and anxiety, impacting most areas of your life.  Negative feelings can also become stuck leading you to experience the negative feelings in the present even though they're connected to the past. Over time, these experiences can build up and lead to depression, anxiety, or PTSD.
We can tend to think of traumas as one-off major events such as road accidents or sexual abuse but this is not always the case. We can experience many less obvious traumas in our lives, which may not immediately spring to mind, and can include events that happened in childhood (e.g. bullying or chronic illness) or relationship breakdowns but these supposedly "smaller" traumas can accumulate and become quite toxic for us. During the counselling process, many of my clients are surprised when they discover just how many times they have actually been exposed to traumatic events and how they can continue to have a significant effect on their lives. We often seek to minimise negative events from our past as our brain can be quick to reframe extremely painful memories into justifications and the comments" I had a good childhood", "it was only ...."and "it wasn't that bad...." are often spoken by my clients at the first recall. However, when we dig deeper we have to remember how old we were when we experienced these negative events and how we would not necessarily have the benefit of our current adult experience and resilience to deal with them. It is no wonder that those experiences were so overwhelming for us at the time.
Traumatic memories are not always readily accessible as our minds sometimes suppress or repress these memories in order to keep us safe. However, undetected or unexplored trauma can sometimes explain our emotional responses and behaviour patterns in the present moment. It can also have a negative impact on our relationships with others.
Some signs that you may be repressing or suppressing negative memories may include:
Having strong reactions to certain people.
Being triggered by specific places or situations.
Difficulty in control your emotions.
Difficulty in keeping a job.
Struggling with fears of abandonment.
Friends often saying that you're "acting like a child"
Having a tendency to self-sabotage.
Friends having called you "impulsive" on more than one occasion
Feeling emotionally exhausted
Always feeling anxious
Having issues with anger management
It is important to recognise that these symptoms can be due to a variety of other issues but they can also be an indicator that you have unresolved trauma issues that overwhelmed your normal coping mechanisms at the time so that you weren't able to process them properly.
EMDR can help you to process these traumatic memories, reducing their impact and helping you develop healthy coping mechanisms. This is done through an eight-phase approach to address the past, present, and future aspects of a stored memory. This involves recalling distressing events while receiving 'bilateral sensory input', including side to side eye movements, hand tapping and auditory tones with the help of your therapist.
Whilst EMDR can be considered a fast and effective treatment for single event traumas, often this type of trauma can link back to previous experiences and can manifest itself as a more complex trauma. Any long term, sustained trauma, particularly if it was experienced at an early age, would be likely to result in issues such as complex PTSD and relational trauma. Whilst EMDR is also effective in healing complex trauma issues, it is highly likely to need longer term therapeutic work than a single event trauma. As such, I often work with a combination of EMDR and talk therapy/counselling to fully address the needs of my clients in order to facilitate their healing process, however long it may take.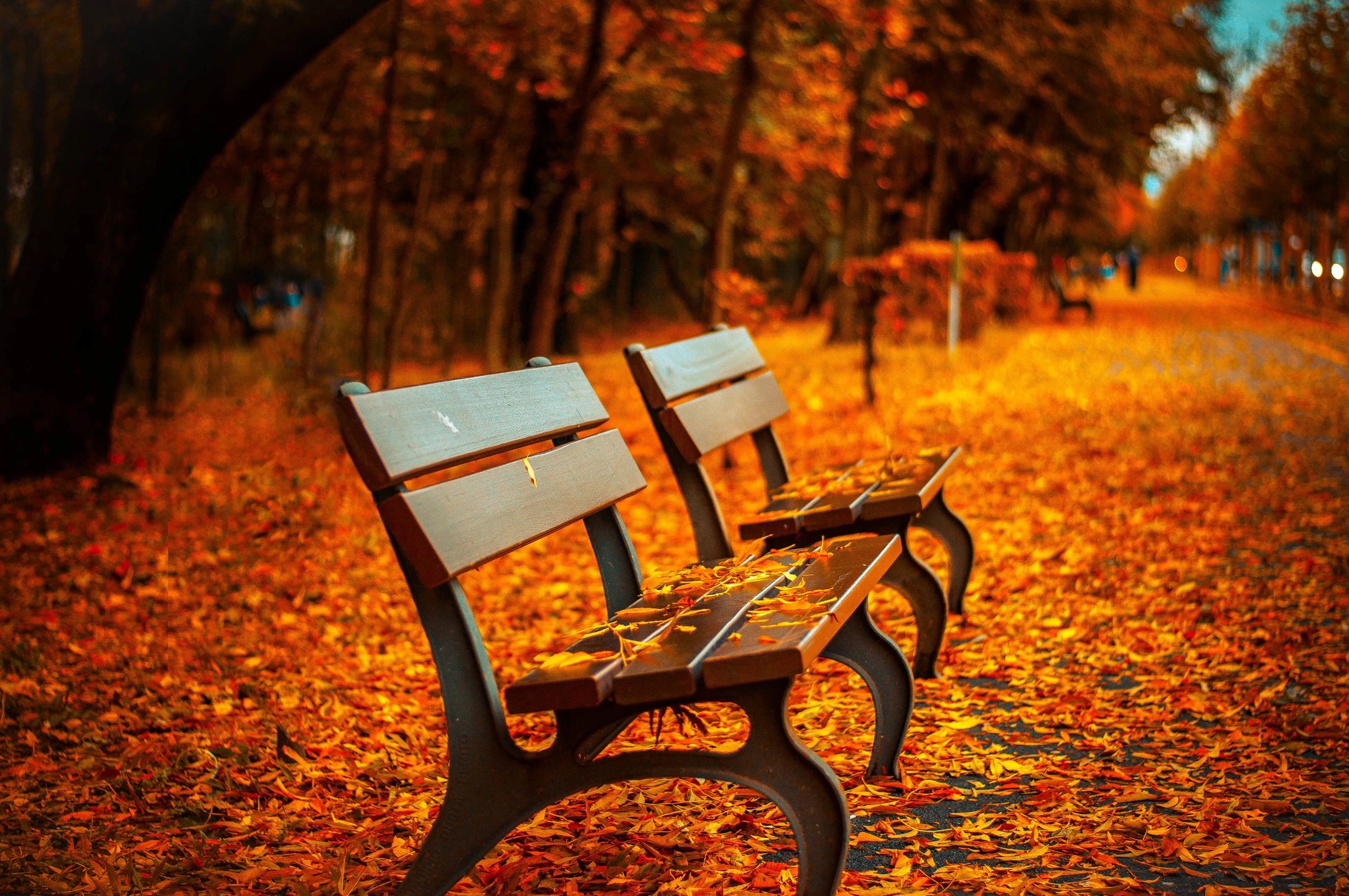 Relationship and Couples Counselling
Building and maintaining relationships is fundamental to our survival and we should never underestimate the importance of connection and relationship in our lives. When our relationships break down it can seriously impact on our happiness and life satisfaction. Relationship issues can often present themselves at major life transition points such as beginning to live together, the birth of a child, illness, debt or retirement/ageing.
I offer relationship counselling to couples (of any identity) and families. I can help you to identify why things have deteriorated and look at potential ways to work through your problems. I provide an unbiased and safe environment for you to explore your personal needs, concerns and expectations of your own unique relationships. My EMDR therapy can also help you to address any deeper issues that may be troubling you and also, maybe unknowingly, be affecting how you are in your relationship. You will gain more understanding about yourself and each other, which will help you to acknowledge and address those unmet needs By learning to adjust, cope and change it is often possible for you to rebuild trust and mutual respect, resolve conflict and ultimately build stronger relationships with your loved ones.
Counselling for children and young people
Children take many things very personally so what they experience informs their identity and it is easy for these experiences to have a negative impact on a developing child. Childhood experiences can trigger painful and confusing emotions, which in turn can produce negative, and often conflicted, feelings. This can often present itself in a variety of ways such as angry outbursts, withdrawn behaviour, self harm, anxiety and difficulties with relationships. I believe that our behaviour provides us with useful feedback and it can be an indicator that something needs attending to on a deeper level.
Children and young people are often overwhelmed by difficult feelings and it can be hard for them to share what is troubling them, particularly with parents and those closest to them. My positive and supportive attitude can help a young person to gain insight into their feelings and patterns of behaviour and find possibilities for moving forward. I promote calming and relaxation techniques, the development of a sense of self and an understanding of others in order to help build confidence, self-esteem and a sense of balance in their lives.
I work in an integrative way, in that we draw on a variety of approaches and interventions dependent on the needs of the individual child. I often use play and creative arts, especially with younger children as we have found that it provides a great way for them to express themselves, test out ideas and explore different themes in their lives. Many older children also prefer this approach to a more verbal therapy so I am led by the needs of each individual client.
I believe that giving your child the opportunity to explore their feelings and emotions at this incredibly influential stage of their lives is so important as it will provide them with lifelong learning and give them the best chance of realising their full potential in the future.
Seeing a child struggling emotionally can be extremely painful and difficult for parents, carers and other family members. If you have a child or young person that you think might benefit from counselling or our animal assisted therapy, I would love to hear from you so that we can discuss your individual situation in more detail.

Alternative to counselling
If you have a child that you feel would benefit from counselling but you are concerned about whether they will engage with a therapist in a room-based situation, you may like to consider my animal assisted therapy option.
Counselling for parents
As parents, you are your child's biggest role model and the way you relate to your children will be significantly influenced by your own personal life experiences, even if you cannot consciously remember them. I can help you to make sense of these experiences and to explore your own personal process. When you are able to understand and manage your own emotions you will put yourself in the best position to be able to truly understand the emotions of your child. Your child is relying on you so let us help you to deepen your understanding of yourself so that you can deepen your understanding of your child and ultimately develop a more positive and collaborative relationship with them. I offer counselling sessions specifically to help parents as I recognise the importance and challenging nature of the role that you undertake.
Session Fees
Individual EMDR therapy      £70.00 for a 1 hour session
Animal assisted therapy   £70.00 for a 1 hour session (outdoor)
Couples' counselling         £80.00 for a 1 hour session
Family therapy                   £100.00 for a 1.5hr session
Concessionary fees are available for trainee counsellors. Please contact Michelle for further information.
Ready to find out more?
Drop us a line today to find out more or to book a session.