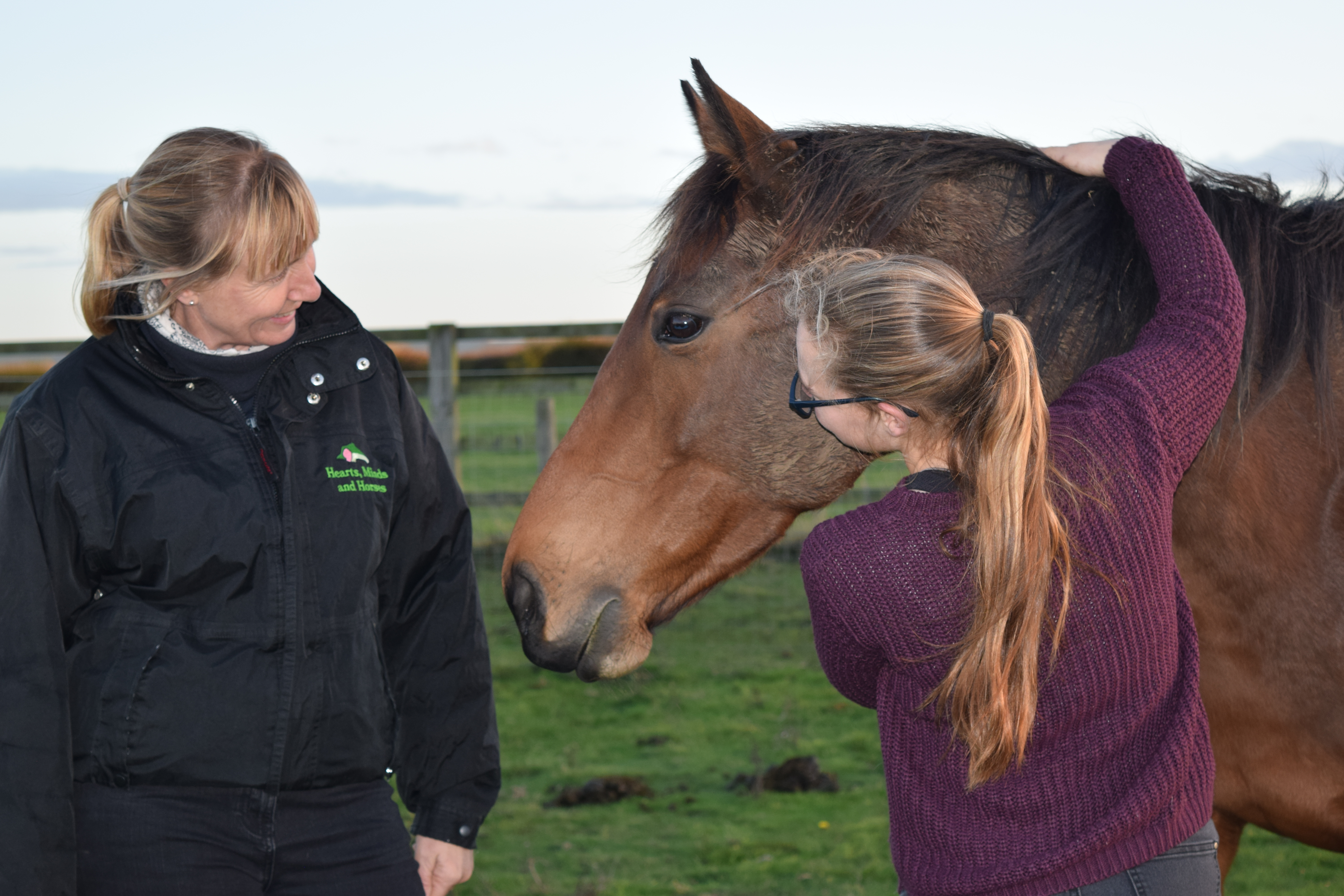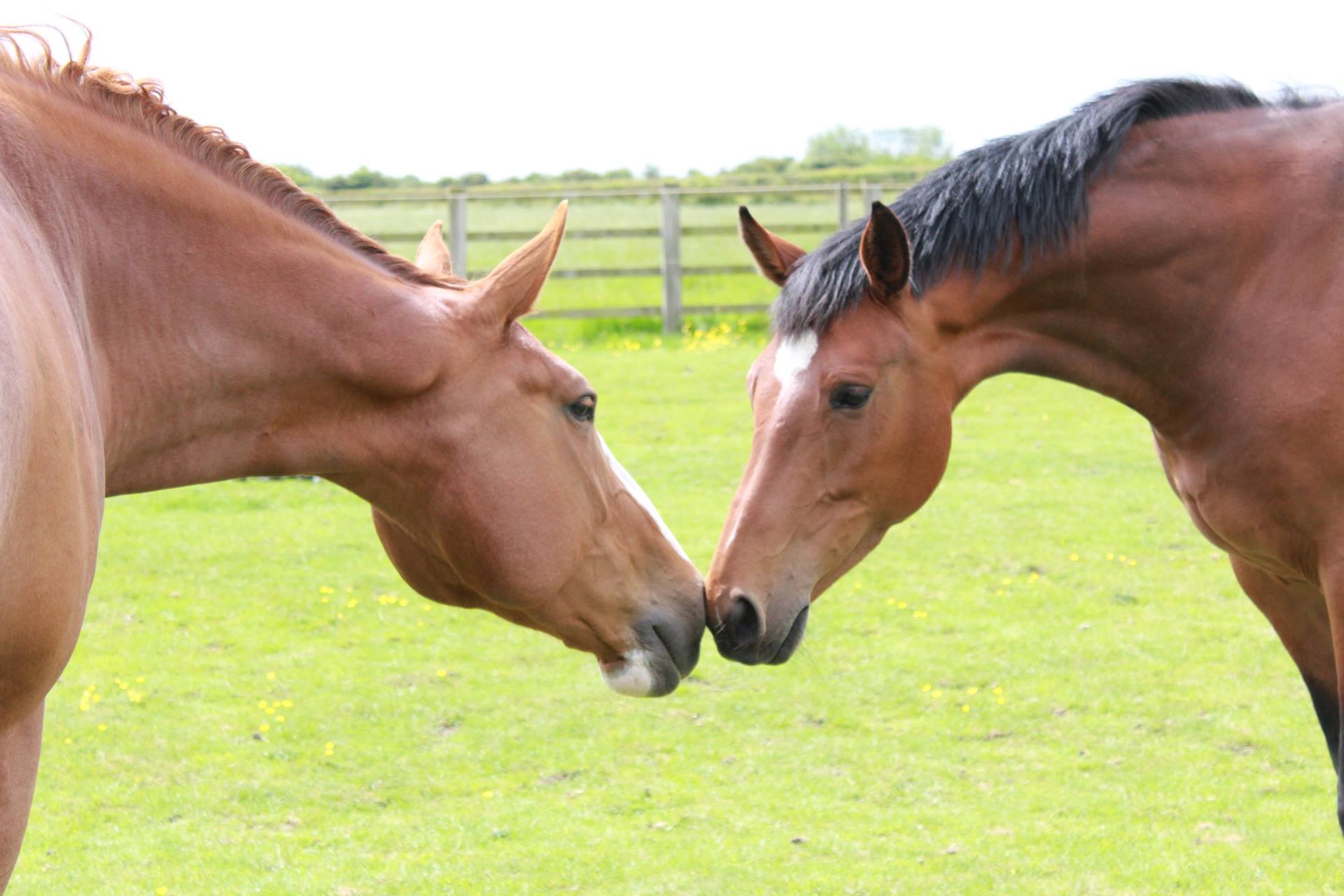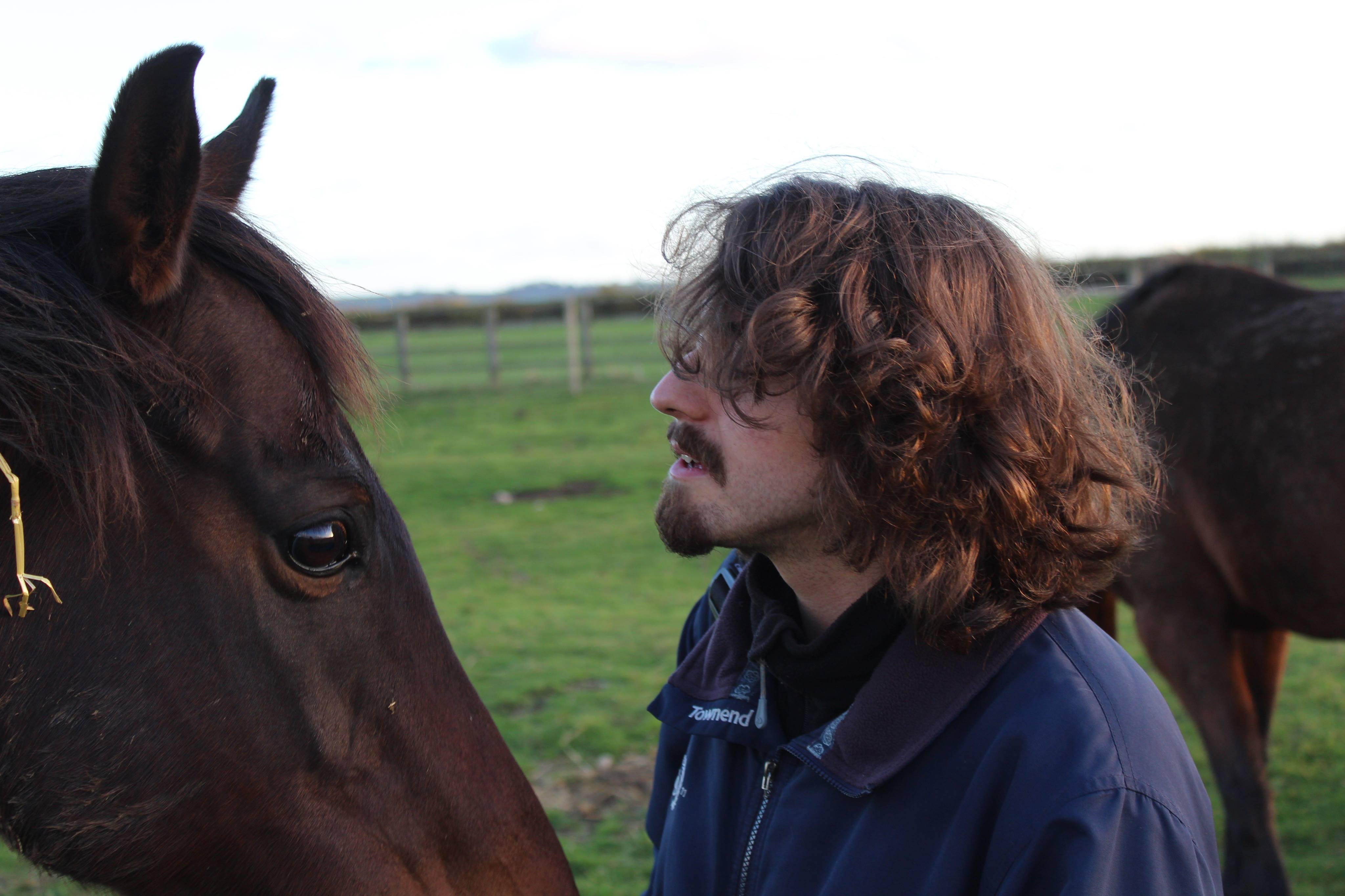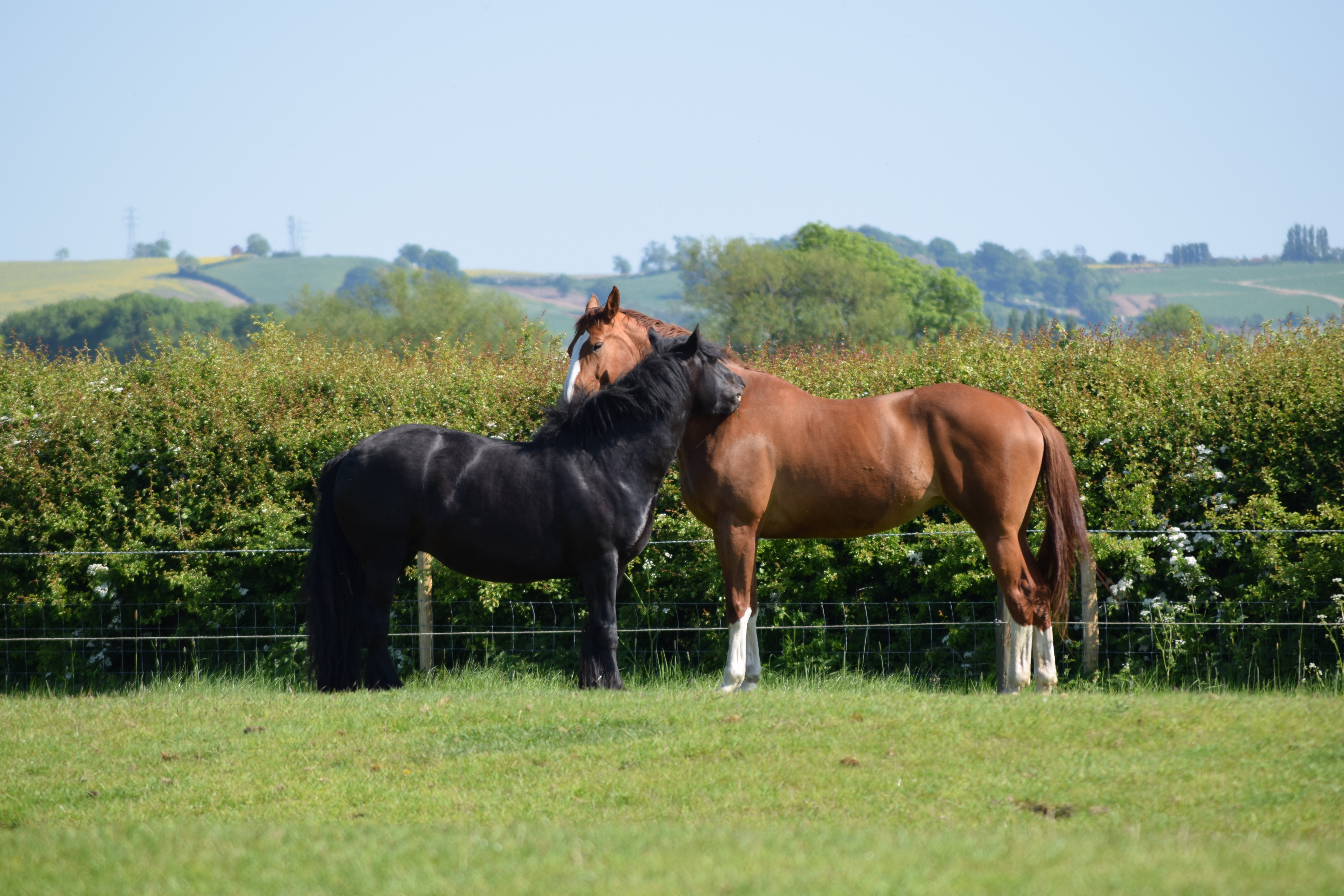 What is this therapy & how can it help you?
Animal assisted therapy is a powerful and highly effective therapy for individuals and groups in which people are encouraged to interact and connect with horses and other animals in a natural environment in order to explore their own personal processes in life. This experiential and non-judgmental approach can provide us with valuable insight, clarity and learning about ourselves and others. For example, horses are intelligent, sensitive animals and they react and respond to us humans differently depending on our inner emotional state. Horses can sense when we are suppressing or masking our true feelings and they will only be comfortable being around us if we are able to acknowledge those feelings to ourselves. Through their behaviour, they highlight to us the areas that we need to look at, question, reflect on or change. With careful facilitation from a trained mental health professional and equine specialist, clients can begin to identify their own behaviour patterns and become able to process their thoughts, feelings and emotions in their own way.
As our self-awareness increases we also become more aware of the impact we have and how that can affect our relationships with others. Connection and relationship are incredibly important as, ultimately, it is necessary for our human survival. In more personal terms, it has been well proven that relationships in which we feel supported, valued and loved leave us feeling healthier, happier and with a greater sense of well-being. As natural collaborative herd animals, horses have much to teach us about relationships and by learning how to connect with them we are also learning to connect with others, which can only help to improve our own long-term emotional and physical health.
As part of the session, people are invited to interact with the horses in a variety of ground-based activities. This is followed by facilitated discussions to allow participants to begin to understand their personal process, the behaviours that are associated with this and how this new awareness can be integrated into our everyday lives.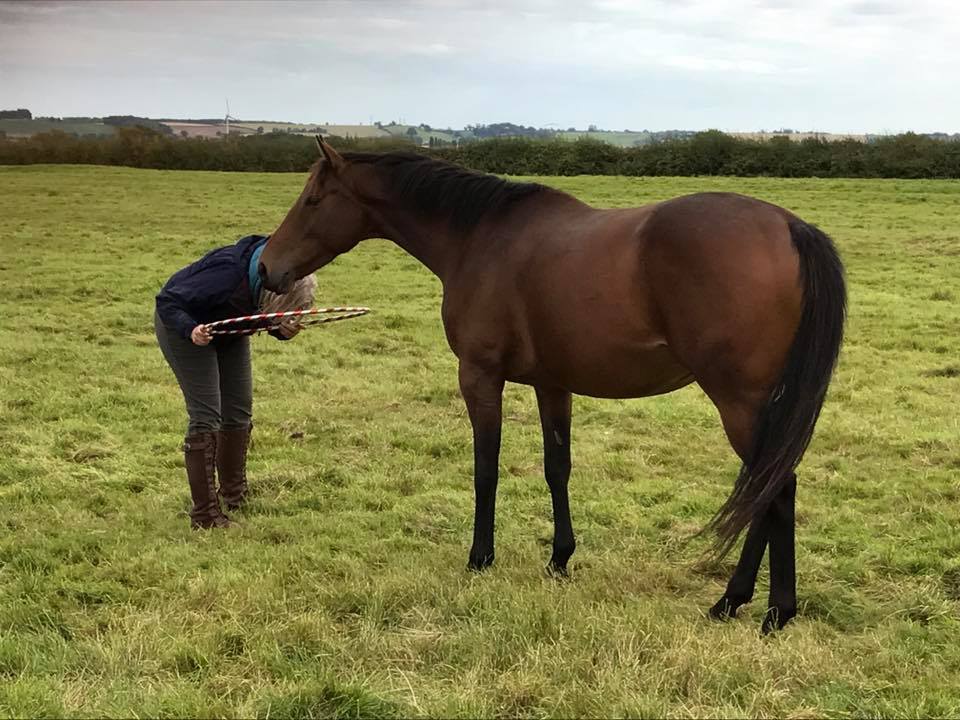 " I hear and I forget. I see and I remember. I do and I understand." Confucious c.450BC
Families
Our animal assisted therapy sessions offer a unique way for families to come together to develop awareness of themselves, other family members and also of how their family functions as a whole.
By engaging with the horses, and other animals, and then discussing feelings, behaviours and patterns that come up, the family are helped to review their experience and gain valuable learning in order to find a way to move forward together.
At the beginning of a session, families are encouraged to identify any challenges, conflicts and anxieties that are presenting themselves.  These often includes issues like:
A breakdown in communication between one or more family members
Siblings not relating well with each other
Conflict in parent's relationship
Children's behavioural issues/problems at school
One family member with a long term illness
These presenting issues can often be a reaction to major life transitions such as divorce, the birth of a child, a family move or the blending of 2 families and can easily result in feelings of anxiety, stress, frustration, fear and helplessness within the family.
Families are given the opportunity to observe and share space with the horses in a variety of situations. Throughout this process, they are encouraged to work together, express feelings, develop empathic behaviour and to discover solutions for resolving any conflict. By working with the natural instincts and behaviours of the horses, families are encouraged  to reconnect with themselves so that they may reconnect with others.
These enjoyable but effective sessions take place in a relaxed, outdoor environment. One-off sessions are offered but we generally recommend a short  course of sessions to allow families to grow and develop together.
We can also offer a bespoke programme for families that can consist of a mix of individual counselling, individual and group equine facilitated therapy and room-based family therapy sessions depending on the needs of each family. Please contact Michelle to discuss your particular situation.
Children & young people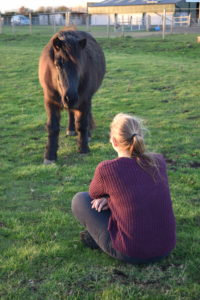 Animal assisted therapy is a fantastic way for children and young people to gain greater awareness of themselves and others.  It also helps young people to build their self-esteem and to improve their social skills. We run sessions for children from 6 years old to older young people and adults of all ages. Sessions are designed to be fun and engaging and can be tailored for individuals or for small groups as required.  By participating in a variety of activities with the horses, young people are encouraged to identify their own feelings and recognise their behaviour in different situations. The horses give immediate and authentic feedback, which is carefully facilitated by our staff so that the young people can begin to understand their own emotions and behaviour and start to develop greater personal and relational awareness. The horses are excellent teachers for young people as the young people have to become aware of their feelings and learn to manage them if they want to engage with the horses as the horses will instinctively pick up on any incongruence in the young person and will avoid any connection with them if the incongruence is not attended to.
It can also be quite difficult for a young person to engage in discussions that focus directly on their emotions or behaviours as it can be perceived as quite threatening but when working with the horses this threat is lessened, or even removed, because everything can be discussed in relation to the horse. For example, if a young person is learning how to help a horse feel calm, by default they will be learning to calm themselves.
The experiential and embodied nature of this type of learning means that the young people are able to try things out practically, in their own way. Consequently, instead of just finding solutions they are able to experience living these solutions for themselves, which personalises the learning for the young person and results in a much greater level of retention.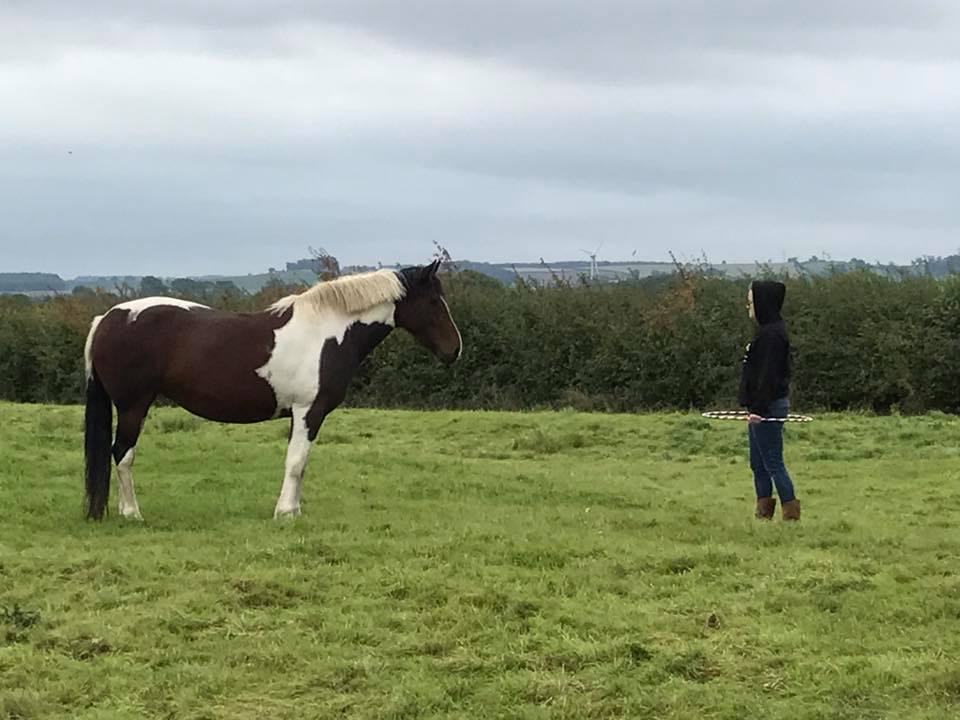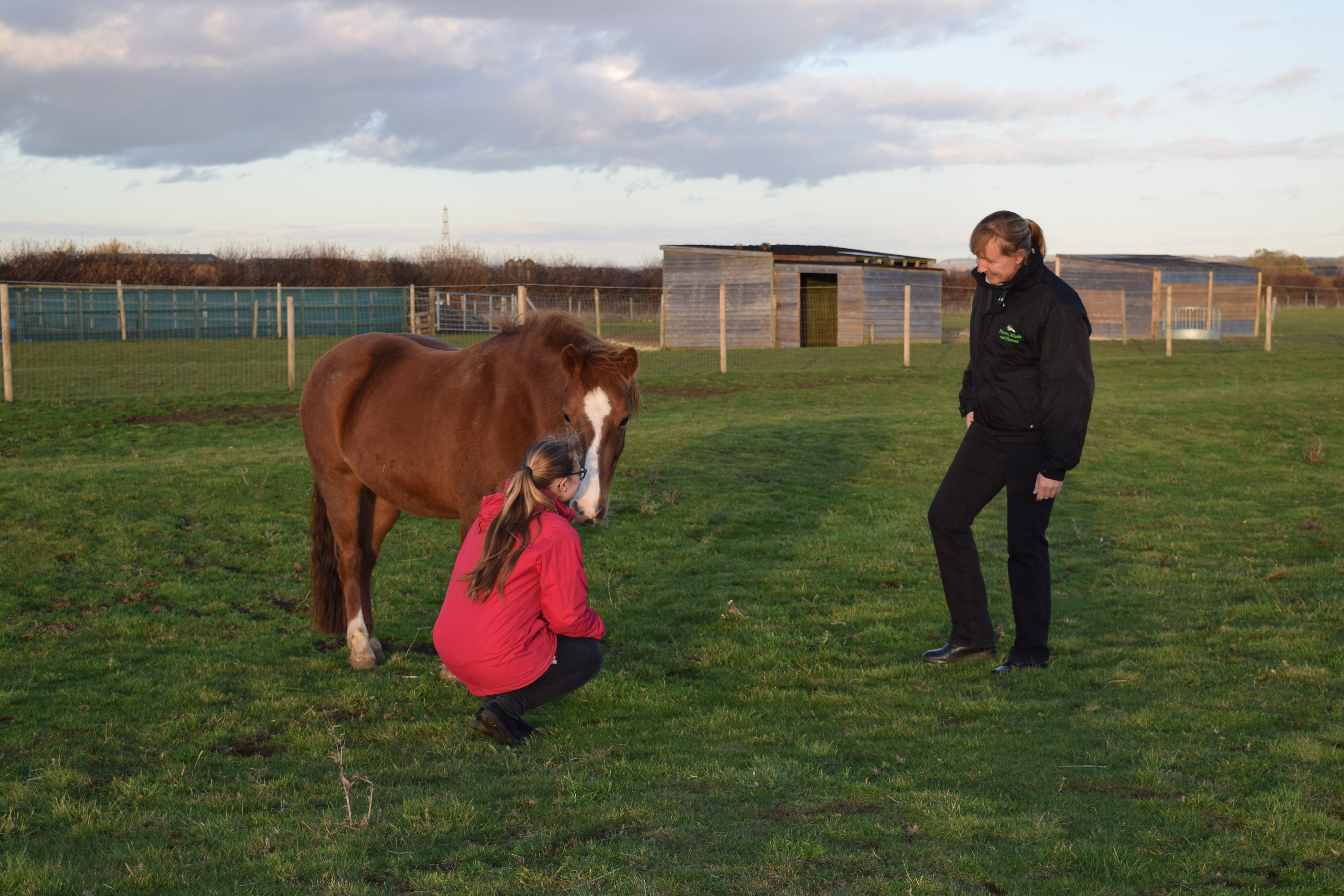 Sessions
Sessions take place with the horses and other animals on the ground, in the fields, outdoor arenas or indoor spaces. Individual sessions are normally 1 to 1.5 hours long. Family sessions can range from 1.5 hrs to a full day, depending on personal requirements. There is no riding involved and you do not need any horse experience at all. You don't even have to touch a horse if you would prefer not to as we do not need to be in physical contact with them in order to be connected with them. 
Potential outcomes:
Gain self awareness
Identify self-limiting beliefs
Understand and manage emotions
Overcome anxiety and access inner calm
Increase confidence and self-esteem
Enhance communication skills
Set clear boundaries
Improve social skills
Gain focus and clarity
Find meaning and purpose
Improve relationships with others
Manage potential conflict
Develop a sense of wellbeing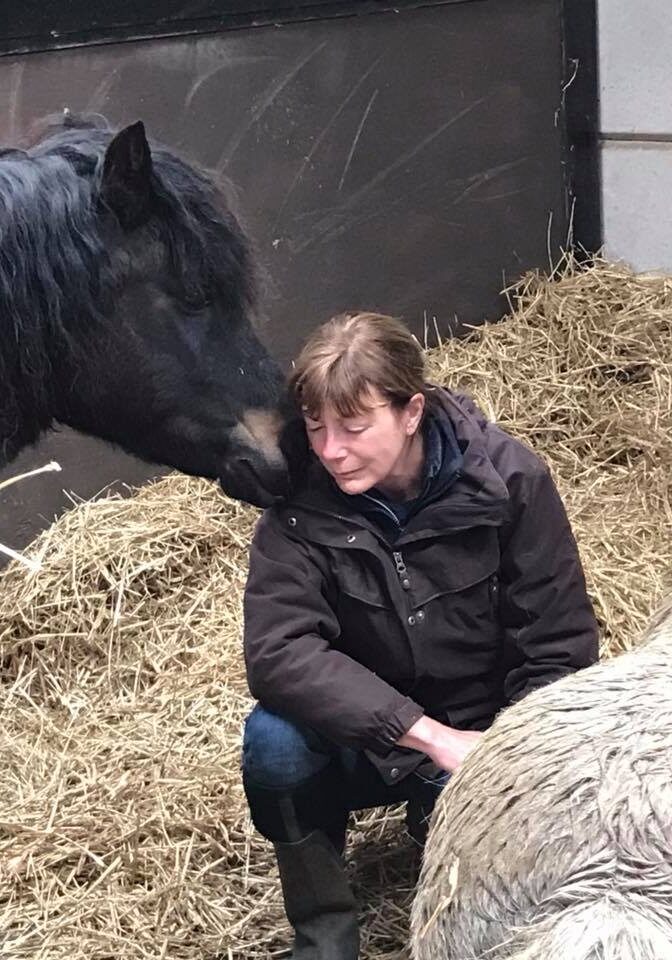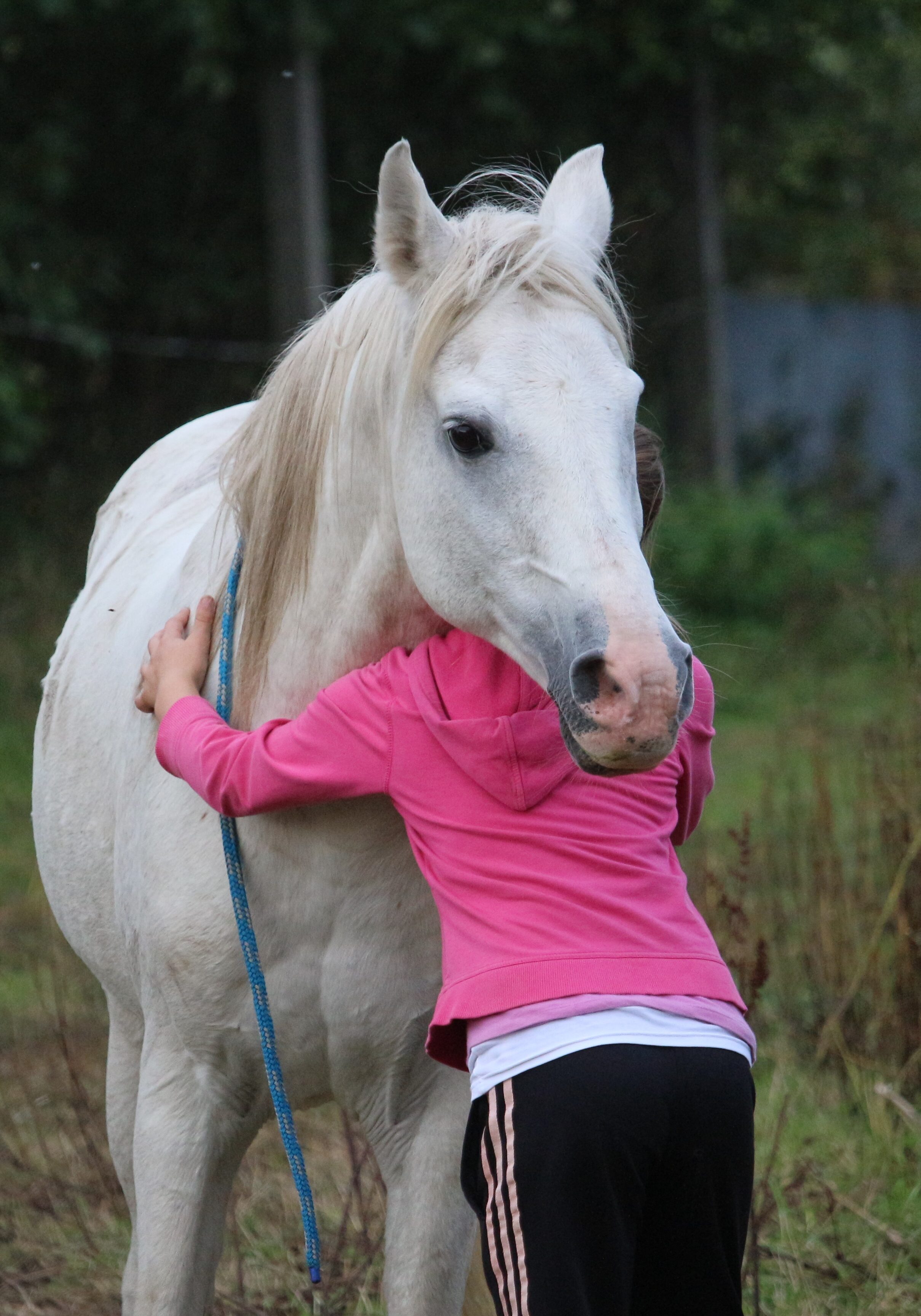 Who can benefit?
Animal assisted therapy and equine facilitated therapy is suitable for people of all ages from all kinds of backgrounds and with a variety of issues, including (but not limited to):
relationship and family difficulties
mental health problems
anxiety or depression
physical disabilities
life-limiting illnesses
behaviour problems
communication and social difficulties
major life transitions
trauma/abuse related issues
You do not have to have a particular issue in order to benefit from this therapy. Many people decide to come to equine facilitated therapy simply to help them to work on their own personal development and personal growth.
Find out more
Click here to find out more about how horses work in this powerful therapy.